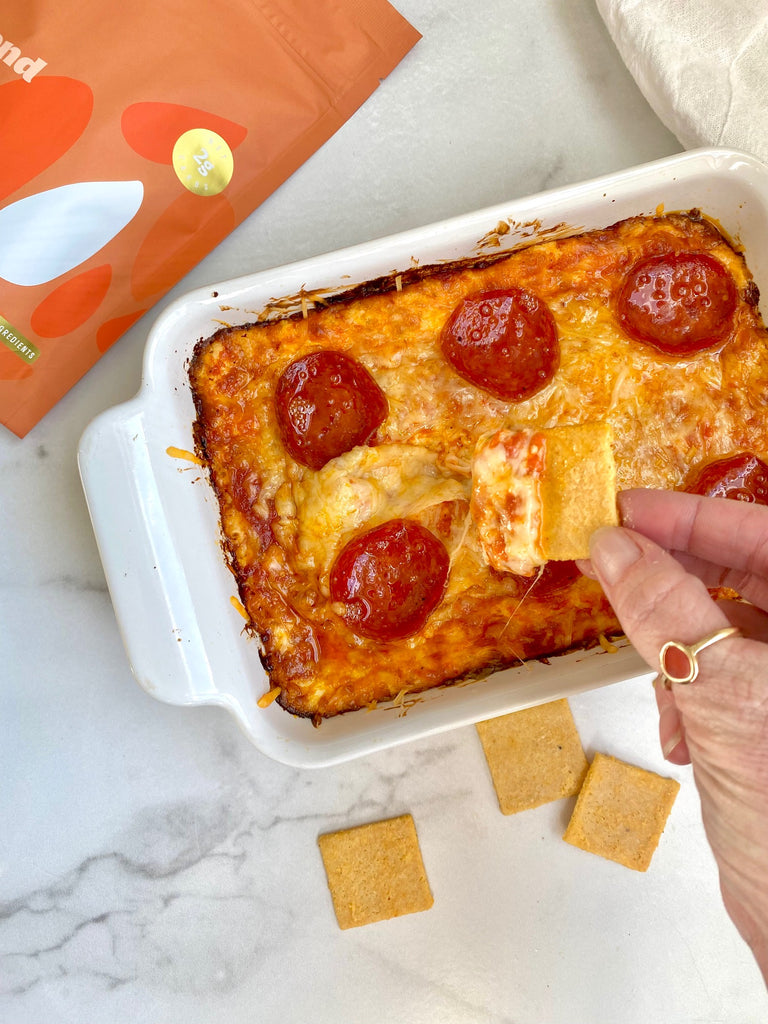 Hey all you cheesy pizza lovers, this recipe is for you! This fast and easy cheesy dip is great for your next party, gathering or a weekend fun appetizer with the family. Of course it's keto and, along with our Cheddar Crackers, it's really the ultimate cheese lover's recipe.
As always, we're keeping it low-carb but never slacking on the flavor or quality of ingredients in the recipes we share, just like we never take shortcuts with the ingredients we use in our product line. We only use the best-of-the-best because we like to keep your health in mind.
The best way to describe this recipe is if a cheesy pizza and a dip got together and made the most perfect baby ever… but the story didn't end there, because then our Cheddar Phat Crackers came along and they just compliment one another so beautifully. There is so much deliciousness in each cheesy bite. Our cheddar crackers are completely keto, grain-free, gluten-free, always low-carb and junk-free.