Bethany McKenzie (@letmebe83) November Phat Foodie of the Month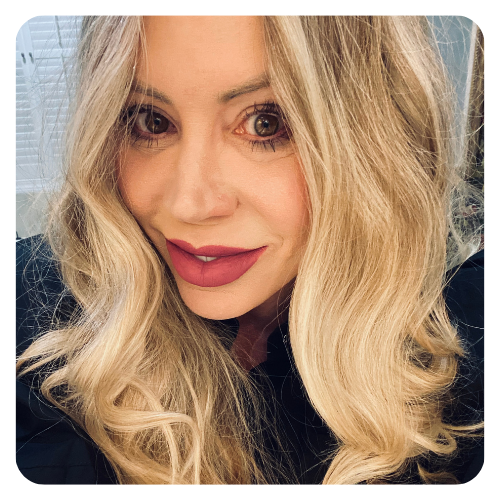 Every month we like to feature someone who is truly making a difference in the health food space and we cannot even contain our excitement to share this month's Phat Foodie, Bethany McKenzie! This woman is a powerhouse and is on a mission to educate other families about alternative approaches to managing diabetes...hint hint it's a clean low-carb lifestyle!  She is making waves in the diabetes community, running a foundation that is dedicated to changing lives, and spearheaded a documentary called Diabetes Solution. So without further ado let's meet our November Phat Foodie and don't forget to join me LIVE on Monday November 18th at 2:00 PM MST where we can dive into her journey. 
A little about Bethany....
I'm a happy, optimistic, energetic boy-mom whose world revolves around her family and kiddos.  My sons are competitive tennis players, so we travel the country as a family going to tennis tournaments.  When my younger son was diagnosed with diabetes, I found myself wanting to make a difference in the diabetes community.  I have a background in healthcare, so it was a natural fit for me to try to assist other parents who have children with diabetes.  I created a foundation doing business as Let Me Be 83 to be able to provide better nutrition information to newly diagnosed families, low carb diabetes camps, and to make a full-length educational documentary that can be streamed across the world.  
What got her started on her health journey...
I've always had an interest in fitness and nutrition, but my life completely changed the day my son was diagnosed with type 1 diabetes.  We were given an education in the hospital which was in stark contrast to what I thought I knew about nutrition. 
As a scared parent willing to do anything to keep my son safe and healthy, I adopted their food guidelines and spent the next 3 years watching my son have wildly swinging blood sugars.  On July 5th, 2016, I hit rock bottom.  I knew there had to be a better way to manage his disease.  Other families on social media reached out to me and introduced me to the idea of a low carbohydrate diet for our whole family.  We changed our diets as a family and every single one of us noticed health benefits.  Most profoundly was my son, River, who finally had stable, healthy, peaceful blood sugars.  
Her top tips for living your healthiest life...
I think attitude has SO much to do with living a healthy life.  I try to wake up each morning grateful for a new day.  I value deep friendships, time with my family, and being a service to the community. These areas fuel my soul and motivate me to be healthy in obvious ways, like through fitness and proper nutrition.  
Her fav Real Phat Foods snack and her fav way to enjoy it...
Oh boy!  It's a tie.  We're equally obsessed with the pumpkin bread and the Rosemary crackers!  
One final thought...
I want you to know that your amazing food products make my son's life so easy and normal!  There is nothing that makes me happier than seeing him enjoy a low-carb version of a favorite food and knowing his body will stay healthy and safe while eating it. Our diabetes community thanks you from the bottom of our hearts! 
Check her out...
You can watch the trailer to her phenomenal documentary here and pre-order on Amazon. It officially drops November 9th.  To learn more or to support this incredible cause, you can find Bethany on Instagram, Facebook, Twitter and on her own website.