Introducing Sweet Cinnamon Crunch & Cheesy Cheddar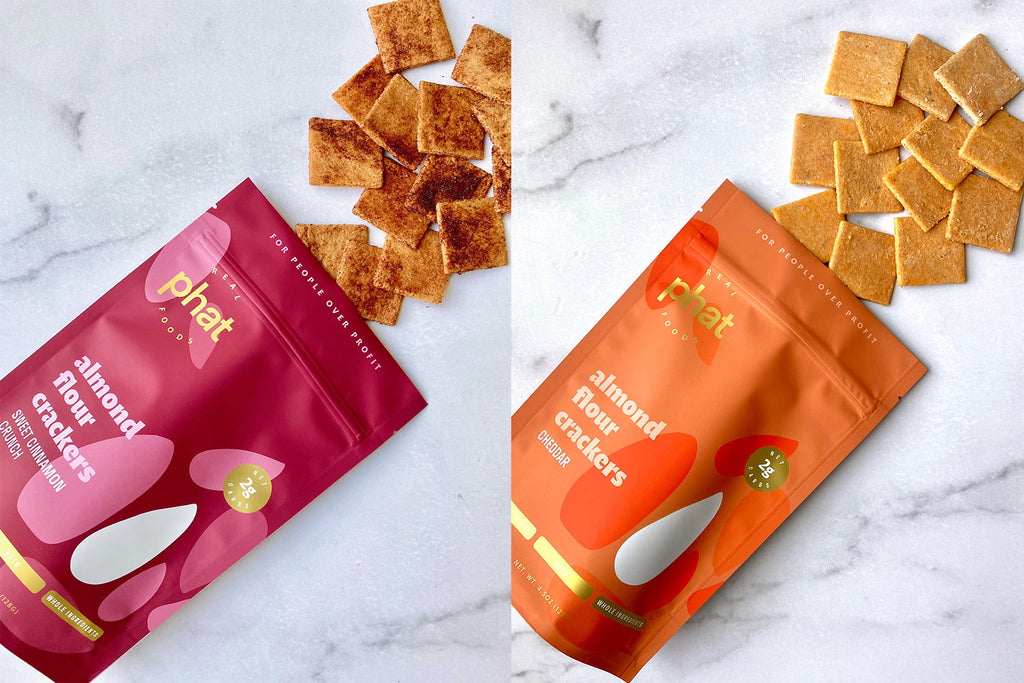 Our NEWEST flavors of Almond Flour Phat Crackers (aka the tastiest keto crackers around) are joining the family to make it even easier for you to live your healthiest life. So dangerously delicious with their buttery, flaky texture and mouth-watering flavor, you'd never expect them to be just 2 net carbs and made with whole food ingredients.
We all know our food choices have an impact on our health…we know making better choices leads to improved health and a more satisfying, vibrant life. Our mission is to set you up for success by making the healthy choice easy, convenient and oh so satisfying. That's why we are so excited to bring even more delicious healthy snack options to your low-carb lifestyle.
Whether you're in the mood for a sweet & salty low-carb snack or a lazy keto lunch, these scrumptious low-carb crackers will satisfy all your cravings.
 Your health truly matters to us, so as always, we keep it:
Clean Keto | Low-Carb
Gluten Free & Grain Free
Junk Free (aka Clean Ingredients)
Dangerously Delicious