Nog French Toast by Krysten's Kitchen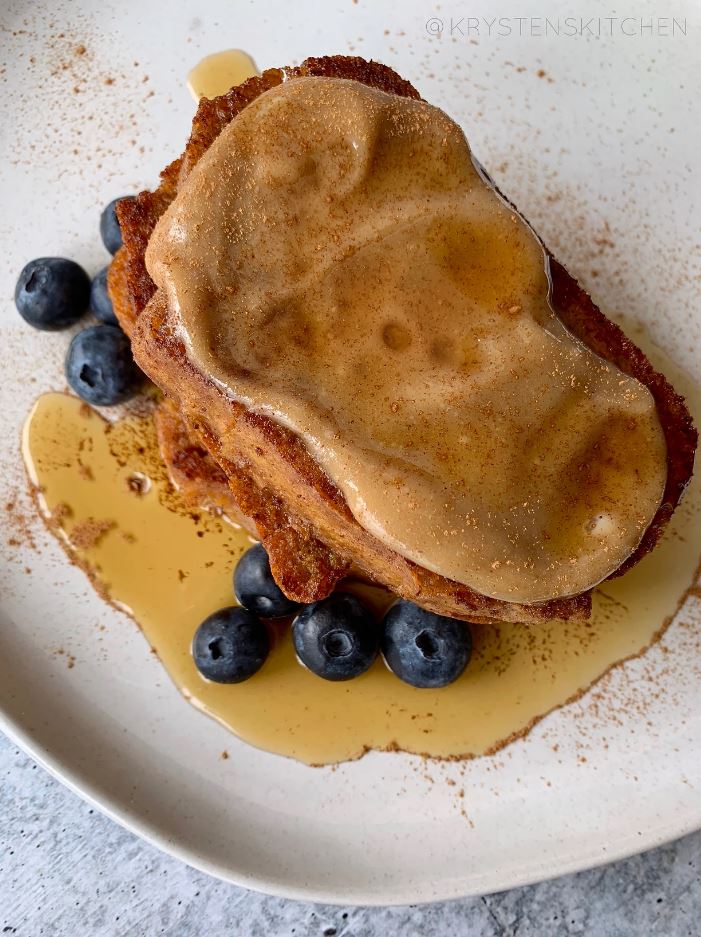 OH HOLY NOG FRENCH TOAST! This might be the best French toast you've ever tasted! It's filled with flavor..it tastes like the greatest sweet breakfast you have ever had in your life. We promise it will be love at first bite!
 It's the perfect brunchy breakfast, be it for Christmas in December, Christmas in July, or just to spice up any regular weekend.