Individual Caesar Salad Boats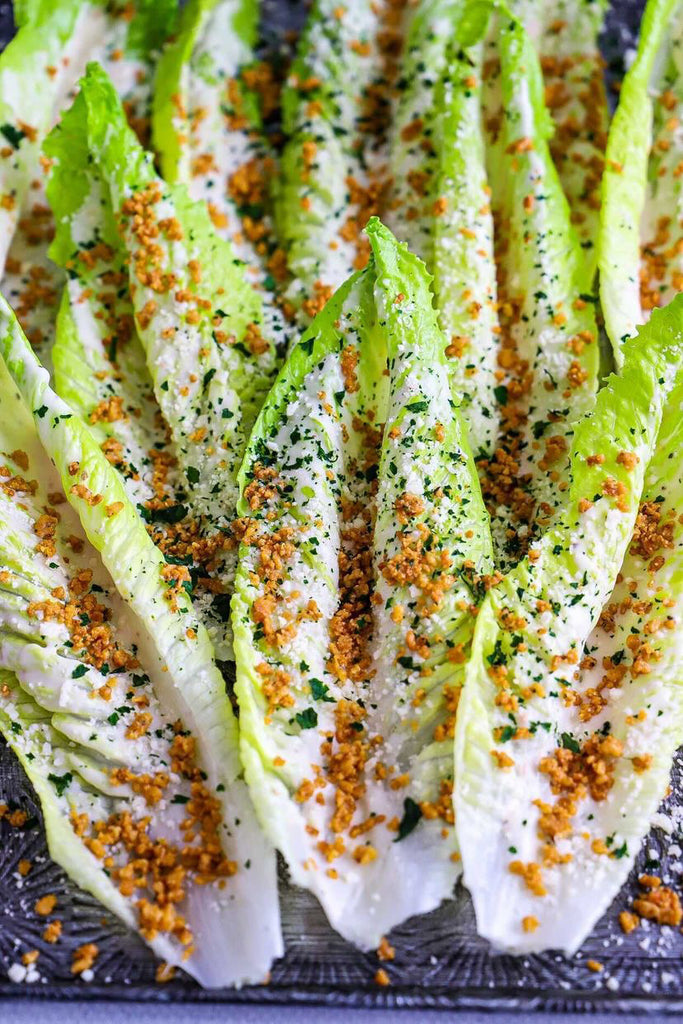 How amazing do these Caesar Salad Boats look? Our Keto Cracker Crumbs are so versatile and can be used for so many things. Whether you're making keto chicken nuggets, using them in keto meatballs or sprinkling them on top of a salad they really are the best keto "bread crumbs" out there. If you need a keto bread crumb option then you've come to the right spot - plus they are also gluten-free, grain-free and dairy-free as well!
We love the idea of keeping a salad easy and simple, while not eliminating any flavor, and that's exactly what our friend, Lori, did with these Caesar Salad Boats. Make them for your next holiday gathering or for a family dinner. No one will even know that our breadcrumbs are, in fact, low-carb and keto-friendly cracker crumbs.
Don't feel like making individual salad boats? Make a big salad and top with our crumbs — problem solved!
Check out the recipe below - it's super duper good for you!