Keto Peanut Butter Cup Cookie Dough Milkshake Recipe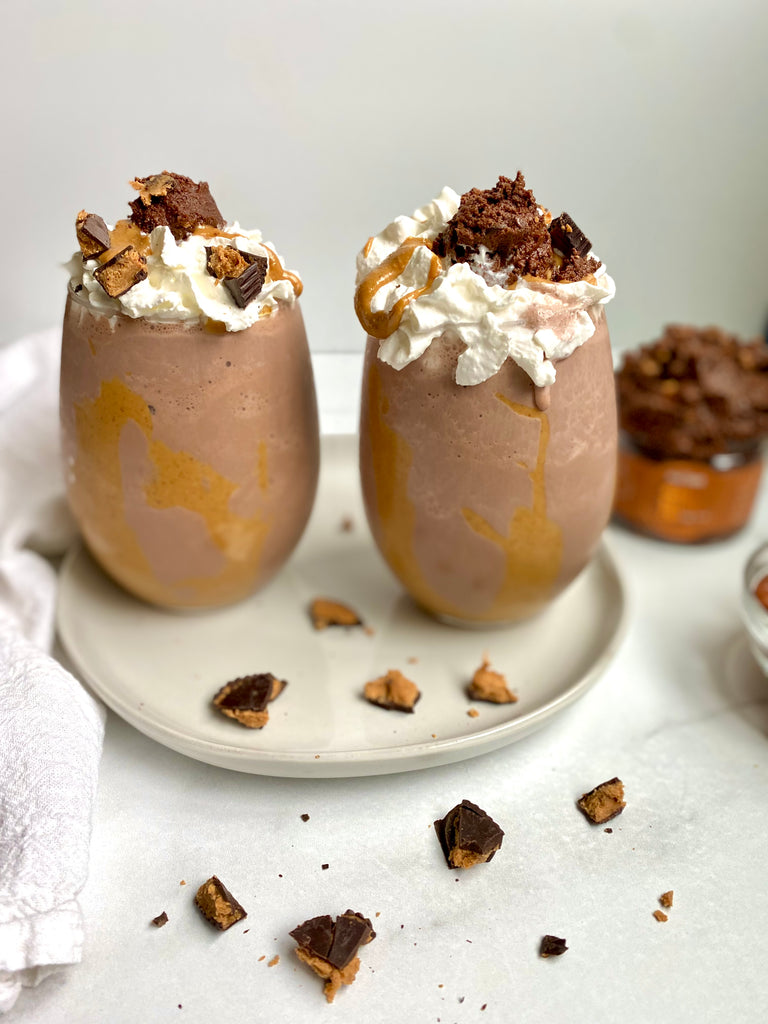 What's shakin'? There's nothin' more delicious than a keto cookie dough shake, and it's even better when it's made with our Peanut Butter Cup edible cookie dough! It's soft, fluffy, gooey and tastes just like you hoped it would. Our cookie dough is much better for you that the conventional stuff out there because it's low-carb, has no added sugar, is grain-free and gluten-free and always made with real ingredients.
We're nuts about our Peanut Butter Cup keto cookie dough, and we know you'll love it too, whether you eat it by the spoonful or all up in a shake! The best part about this recipe and our cookie dough is that this deliciousness is all indulgence with none of the guilt. We keep it real, clean and delicious.
You can keep it low-carb and keto, all while still eating sweet treats. You don't have to be keto to enjoy our amazing line of crackers and edible cookie dough. Grab the ingredients below, and shake it up!