Phat Crumb Crabmeat Stuffing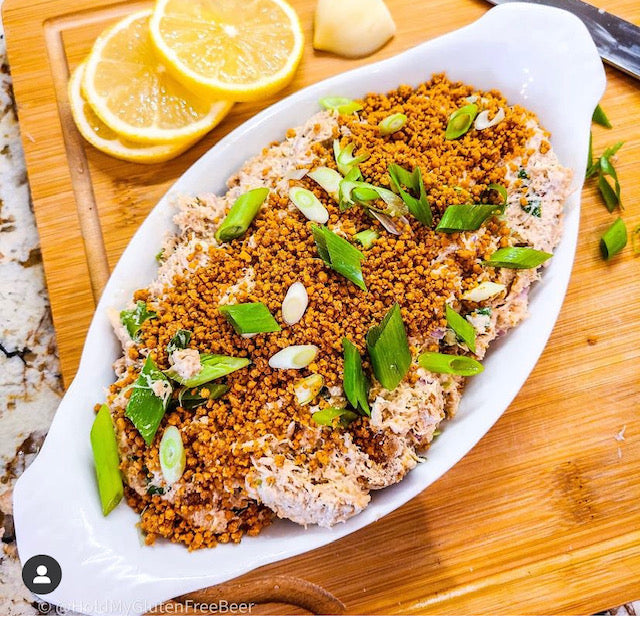 This recipe is for the seafood lovers. Have you tried crab meat stuffing before? It's something you'd see at an amazing hole-in-the-wall restaurant on the east coast or maybe a fancy restaurant on the west coast, but trust me when I say that you can make this at home wherever you are.
Our Keto Cracker Crumbs are so perfect for this recipe. If you've tried our crumbs, then you just know how amazing the taste and texture really are in every recipe! They are 100% gluten-free, grain-free, dairy-free and keto! Use them for meatballs, on top of a salad or with this delicious crab meat stuffing. WOW everyone at your next family dinner with this tasty, keto crab meat stuffing or make it for yourself because you deserve nice things, too!
Check out the recipe below - it's super duper good for you!