Spicy Chicken Sandwich-Low-Carb & Gluten-Free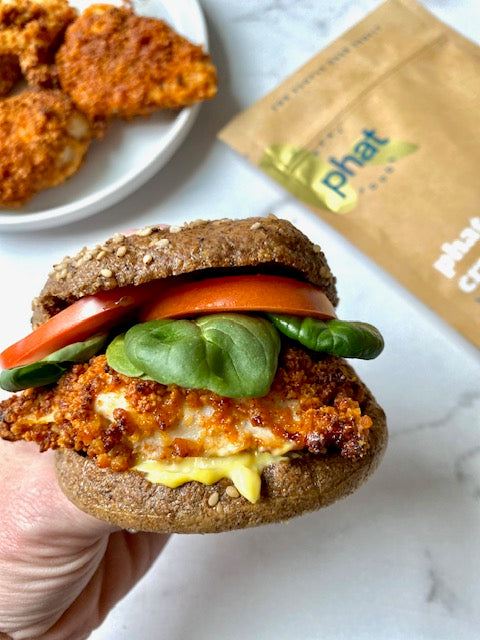 We all know that Chick-fil-A and Wendy's make a mean spicy chicken sandwich. The problem is they are also filled with questionable ingredients, gluten, inflammatory oils, and high in carbohydrates. So we went to work to create a clean, gluten-free alternative that also suited a low-carb diet.
This spicy chicken sandwich is quick & easy to make, yet so juicy and tender to give you a burst of flavor in every bite. Perfectly crispy on the outside and tender on the inside, each piece of chicken is loaded with incredible flavor that will satisfy all your fried chicken cravings without kicking you out of ketosis.