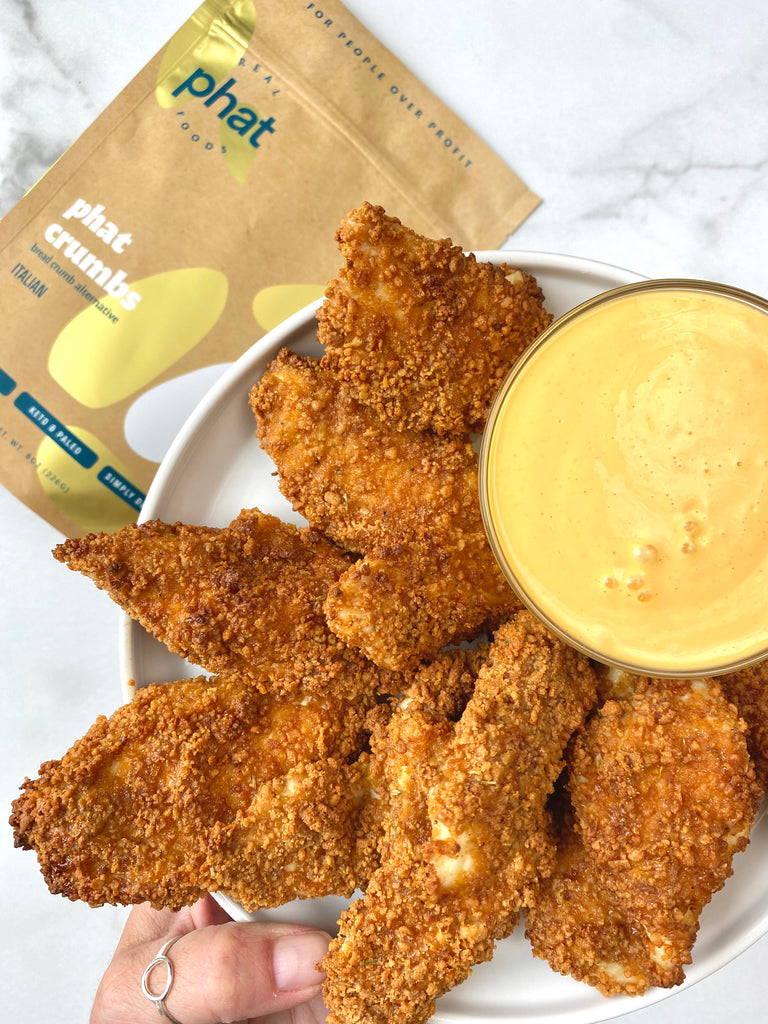 Easy Keto Chicken Tenders
This is by far one of the most popular recipes that we've posted on Instagram and one that my kids ask for all the time. This recipe satisfies that chicken nugget craving in the healthiest way possible and uses our keto cracker crumbs. It's so easy and genuinely the best chicken nuggets we've ever tasted — we're not just saying that.
Almonds are LOW in carbs and HIGH in healthy fats, protein and fiber making them a good choice for people who choose to eat low-carb, those with diabetes and anyone living a keto lifestyle. Because they are high in protein, healthy fats and fiber they can keep you full for a longer period of time.
People often wonder if you can actually eat chicken nuggets when on a keto diet and the answer is… now you can with our amazing, gluten-free, grain-free, keto-friendly cracker crumbs.
Our Phat Crumbs are the perfect "breading" texture and great in meatballs, chicken parm, mozzarella sticks and even for a casserole topping. Plus, they add a delicious texture to anything you're making… like these amazing chicken nuggets!